Various helmet parts
Components that meet MIL specifications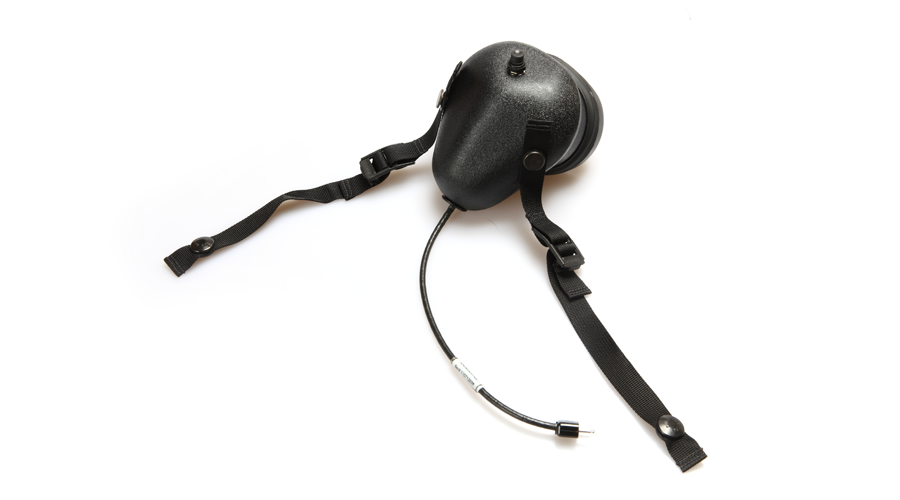 1. Microphone windshield
Meets MIL specifications.
Standard protector for replaceable microphones used in aviation headsets.
Microphone covers for microphones prolong the life of your microphone keeping dust and dirt out. Leather microphone helps your electret noise cancelling microphone work better in a high noise or wind environment.

Sound transmission is made by SonicForm. Protects the microphone from water, dirt, and damage. Reduces wind noise and eliminates background noise. Compatible with almost all typical aviation headsets. include with an O-ring for anti-loose to the microphone.

2. Half flex microphone
Meets MIL specifications.
This half flex microphone is secured to the helmet with wires in the conventional type. The positioning of the microphone can be adjusted, so it is easy to mouth position and move . The microphone wires do not protrude from the surface, which improves durability. In addition, the microphone itself can be removed, which makes replacement economical and low-effort. Conventional CIM-A9, M-87, and M101 microphones can be attached.

Electric microphone
Meets MIL specifications.
A full-flex electret microphone. Must be secured to the side of the helmet with a specially-designed flange.
The positioning of the microphone can be adjusted, so it is easy to secure it at mouth level and move it around.
The microphone wires do not protrude from the surface, which makes the microphone more durable.
The microphone and cord are integrated, which provides excellent durability.



4. Earphone
Speaker for a flight helmet.
Matching MIL specifications.
You can choose from the following impedances:
19 Ω / 300 Ω / 600 Ω / 1000 Ω / 1200 Ω
You can buy as little as one unit.


We offer parts that will work with the setup of the aircraft you are currently using. We can also supply various parts such as microphones, speakers, and cables. Please contact us with your requests.
We have a wide selection of jackets from thin windbreakers to thick type suits for very cold weather. We also offer embroidery.
These safety boots have a toe made of lightweight but rigid plastic rather than steel. We offer a wide range of boot types including low-cut ankle boots and high-cut boots that extend to the calf as well as lace-up and side zip styles.

・The PTT switch units direct connection to the ICS in the aircraft and can connect to ICOM wireless sets using for hoist missions.
・Flex microphone securely stays at mouth position.
・Your special order setting the switch for changing between low/high impedance.

1. You can choose the cable length and type (straight or coiled).
2. You can choose from various jack plug types including TP120/NATO/U61.